OUR COMPETENCIES
Private Equity and Debt Syndication :
Finance is the life blood of any organisation, having too less of blood leads to anemia in human beings, similarly paucity of finance leads to decrease in activities or shelving of future expansion plans of any organisation and may even lead to failure of business. We offer services for arranging finance for businesses to meet its various needs. Our range of services cover debt funding, PE (Private Equity) Funding, Project Financing through banks and other financial institutions etc. Brief details of our services are provided below.
We assist clients in raising finance through both equity and debt channels. Our expertise helps in delivering the following:
Innovative, integrated and customized solutions to our corporate clients.
Value added solutions through various financial options.
Focus on finding the right partner for our clients, who not only help in adding true value but also improve the future valuation of the organization.
Create customized corporate structures that are aligned to the customer's business plan and stakeholder objectives.
Private Equity Funding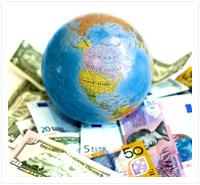 Private Equity funding is one of the least cost funding available (as compared to debt) for high growth prospect companies. PE Funding do not require any fixed commitment of returns and are looking for medium term capital appreciation of their investments. This funding option are mostly viable for high growth prospect companies requiring financial resources for future expansion. We provide end to end services for obtaining PE Funding and are currently dealing with most of major PE Funding companies in India.
Whether you need funds for:-
Capacity expansion
Leveraged buyout or simply
Acquisition
Money Farmz can assist you through some of the leading P.E. firms who are looking out for prudent investment opportunities in growth oriented companies.

Over the years we provide private equity consultants to number of growing companies by bringing profitable business opportunities and investors together as we understand the business of our clients perfectly. We help them prepare a sound business plan to attract potential investors to bring forth the synergies for a successful and profitable business venture.

We manage both equity and debt funding needs by profiling the business and cash flow risks, defining alternative sources of funding and examining a wide gamut of business financial variables.

Our private equity funding sources are identification of the most effective capitalization strategy by:-
Short listing of P.E. funds most suitable to the requirements
Indepth study of the clients financials.
Corporate business plan development
Preparation of commercial terms sheet and closure of funding
Debt syndication

Money Farmz provides funding advisory services for various requirements of our clients like Project Financing, Term Loan, Working Capital Limits, CC Limits, Packing Credit, Overdraft etc. We provide end to end services starting from assessment of client requirements, preparation of project reports / financial statements till finalisation of funding and disbursement. We have liaison with various banks, financial institutions and other funding agencies and have expertise in the procedures adopted by them for the funding process. Money Farmz advise clients on the optimal capital structure depending on the company's cash flows, growth prospects, industry-specific issues, and nature of assets.
Money Farmz, over the time have developed special techniques for debt syndication which provides our clients best deal from the market within the time frame which is legitimate. Under Debt Solutions, our services include:

CORPORATE CLIENTS
Project Financing (Including Project Feasibility & Project Report Preparation)
Working Capital – Fund as well as Non-fund based
Loan against property/Mortgage Loan
Loan against shares
Debt Restructuring
Promoter funding
Unsecured Loan
Corporate Loan
Term Loan
INDIVIDUAL CLIENTS
Car Loan
Home Loan
Personal Loan
Education Loan
Lock and key loan
Loan against shares
Loan against property/Mortgage Loan
Mergers and Acquisition (M&A) Advisory :
DPCA advises companies with individually tailored M&A advice and assist them to accomplish their goals. DPCA structure, execute and evaluate mergers & acquisitions, joint ventures, strategic alliances, Greenfield investments and divestitures in various industries and countries. Of course we review the numbers, but the risks inherent in acquisitions rarely show in the numbers until it is too late. We add value by looking objectively at the business from every angle. DPCA search and identify suitable investment opportunities and acquisition targets for clients through our network of contacts in investment banks and databases. DPCA perform investment appraisals and company valuation reports, including financial analysis and due diligence investigations, ensuring that they meet our client's investment criteria, and financial and risk profiles. Our assistance to clients involves:
Thoroughly evaluating strategic alternatives
Developing key value drivers of the transaction
Preparing detailed confidential offering materials
Maximizing valuation such that minimum dilution is experienced by existing shareholders
Identifying and qualifying potential buyers or sellers, domestically and internationally
Minimizing executive teams' time and resources diverted away from core business activities

Equity Solutions :
On equity front, DPCA with its financial expertise and commercial acumen, provides expert advice to Indian corporates across asset class. Our core competencies includes:
Tax Consultation, Legal and Compliance Services
Transfer pricing
Risk Management & Treasury
Company Law Matters
Investment Advisory Services
Managerial and Accounting services under the head of accounting, legal, tax, secretarial and specialist advice.
Auditing and Inspection
:
The key to our approach is to perform a risk assessment prior to commencement of the audit to identify and focus audit effort on the most significant issues affecting the financial statements of our clients. Our approach recognizes that, in running the business to achieve the business objectives, your management team does many things to gain comfort that the information systems affecting these risk areas are robust, generating reliable data for use the business and for reporting to shareholders.
Business objectives
Our audit approach starts at the same point as any well run business – with your strategies and business objectives. We will utilize our existing knowledge of the company and will begin by holding discussions with senior management to identify the company's overall strategy and then work our way down through your organization to the detailed operational level as required. 
Risks
By understanding the objectives, applying our knowledge of the Company and the Technology industry and through discussions with senior and operational management we are able to identify the business, operational and financial risks faced by the company. Focusing our audit on these risks ensures optimum audit efficiency.
Controls
Our "top-down" management discussions not only identify the business objectives and risks, but also the key controls in place to manage those risks. As part of this process we will establish by application of our industry knowledge whether management are controlling the right things, including their financial reports. We also establish what management information and processes are used.
IT environment
According to clients' requirement, we would involve one of our information technology specialists in our annual/internal audit team. The specialist will conduct a "Quick Scan" review of the application controls surrounding the Accounting System (AS) to assess possible risks and areas of improvement of the AS environment.
Coordination with internal Audit
If our clients have internal audit function which contributes to group-wide control environment and control framework, our audit team will work closely with internal audit team to leverage their knowledge, achieve efficiency and ensure no duplication of efforts. This will include-
Progress against the plan and issues
Ensuring the external audit plan is coordinated with internal audit plan
Placing certain reliance on work performed by internal audit
Bank Audits :
Partners have independently handled following Concurrent, Stock, Credit and Revenue Audits of various nationalised banks.
Co-operative Societies :
Complete services under the Maharashtra Co-operative Societies Act including advising on the formation and management of co-operative societies, several implications of these laws, application and representations before the appropriate authorities for registration, appeal, etc. Advising societies on matters relating to Income – Tax and related TDS matters and attending Revenue Authorities on client's behalf.
Tax Consultation, Legal and Compliance Services :
The tax and Legal Service business advices a broad range of clients from major international corporate and private individuals on the tax and legal aspects of the financial affairs. Complete Services under the Indian Tax Laws as regards Direct & Indirect taxes including advising on the several implication of these laws, tax planning and representations before the tax authorities and appellate authorities up to Commissioner of Income Tax , representations before the Appropriate authorities for registrations, assessment appeal etc. At DPCA, we provide timely and highly skilled advisory services to meet your particular tax requirement. Through the tax advisory arm, you can have one window for all the tax and legal requirement. With our professional consultation and compliance, you are able to manage tax liabilities and risk. Being our client, you can also remain updated on relevant business, investment and Tax information.
Transfer Pricing :
Transfer pricing is the term used to describe all aspects of intercompany pricing arrangements between related business entities and commonly applies to intercompany transfers of tangible and intangible assets. Intercompany transactions across borders are growing rapidly and becoming much more complex. Global integration and new business practices challenge multinational corporations to find innovative transfer pricing solutions. Stricter penalties, new documentation requirements, increased information exchange, improved training and specialization are some of the tools used by tax authorities in this global "global race". All taxpayers are legally required to maintain appropriate documentation to support the arm's length nature of related party dealings. The new legislation contains, amongst other items, the codification within tax laws of the arm's length principle and the requirement for the tax payers to maintain transfer pricing documentation. The DPCA Transfer Pricing group, consisting of dedicated transfer pricing specialists with advanced training in economics, accounting, project management and law, will work with you to develop a strategy to meet your global business goals and objectives. We will help you turn this global tax problem into a global tax solution.
Risk Management & Treasury :
Corporate India has never been more aggressive. New product offerings with complicated structures made every decision for the treasury riskier. Even though most large companies in corporate India have separate departments who evaluate risks at various levels for their treasury, this option is not available to mid and small corporate entities due to the multi-tasking nature of their senior executives. We at DPCA intend to service this gap for our premium clients. We intend to extend the risk management structures and risk mitigation tools to our premier clients. Within our team we have imminent experienced individuals who served in managing & advising treasury of dominant corporate & fund houses.
Investment Advisory Services :
The investment advisory team will help develop a tailor made plan for clients availing of this facility which comes at no cost for our clients. The advisory team will:
Assist in structuring and clearly defining your short term and long term needs and objectives
Give unbiased information on the long term health of your portfolio
Plan your investments taking into consideration the above and other factors like tax and inflation
Constantly monitor your portfolio to enable timely responses
To complement our advisory service, we offer the most comprehensive range of investment products, to achieve your investment objectives. Each of these verticals is supported by a dedicated team of researchers and financial analysts who evaluate market trends. We share these analyses through our regular updates on various market segments. We are committed to providing the highest level of convenience to suit your specific needs. Top of the line service is ensured by extensive networking and sophisticated systems, minimizing administrative hassles and ensuring security and safety of your transaction.
Company Law Matters :
Complete services under The Companies Act, 1956 including Formation of a Company, including drafting of Memorandum & Articles of Association, filing of various reports (incl. Registration of charges) and advice, as regards compliance with all procedures and provisions under The Companies Act, 1956.
Managerial and Accounting services :
Various services in the field of operations management and financial management including strategic long term planning, financial evaluation of business enterprises, designing accounting, financial control and costing systems, preparations of financial statements for seeking bank and financial proposals with drawing up financial plans and financial restructuring, evaluating diversifications and investment proposals, undertaking project feasibility studies schemes for revival and monitoring of sick units, drawing up business policies, designing management information systems and representing interests of the company and its management at various forms, organization structures, budgetary control, system cost reduction programme, drawing up periodic manuals, conducting periodic in depth evaluation of business units investigation in to operational deficiencies and participating in managing committees, preparing operational and functional plans and manuals, designing operational and functional management information systems, evaluating operational proposals and projects drawing up and monitoring cost reduction programme and participation in operation committees. We currently enjoy client relationships which confirm our belief in our approach and conviction.